As per the study, it is estimated that 95% of sales will be conducted through ecommerce. There are some simple ways to develop the E-trade process for the enhancement of businesses on the online platform in no time. Establishing a store or business online goes beyond the interpretation of market you are happening to set foot in. You need to have a grip on web designing, branding and emphasising on the strategy of your content. Most importantly, the clear and proper guidance can be acquired by you from ecommerce website development company i.e. by assisting the expert team. It might seem like an enormous piece of work; however, the process is fragmented this in parts that will help you develop your own ecommerce approach.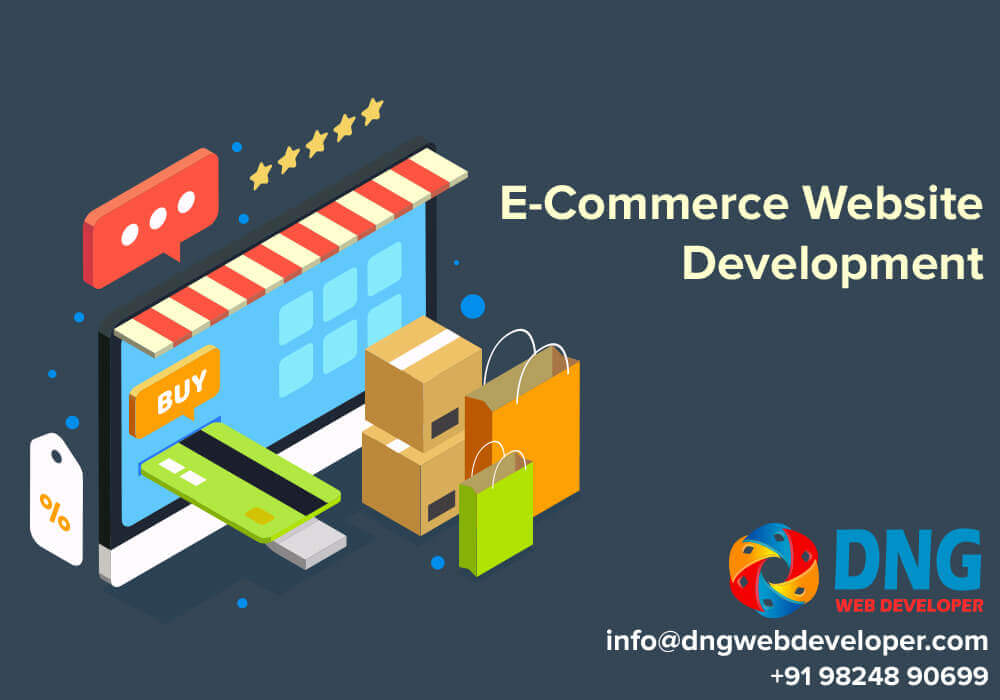 Find out what are you planning to sell:
The first and foremost milestone to be achieved to be successful in the ecommerce business is to figure out the whether which area of profession are you intending to initiate your business in.
No matter what your business goal is, an ecommerce project requires to be directed about the products to be sold and also to know the individuals/ market you are intending to sell in. It is very crucial to understand the market you are entering in and to know about which trend is going on, which products are successful and in demand.
Decide your Ecommerce business model:
There are myriad types of Business models but the primary two categories are (B2B) Business to business and (B2C) business to consumer. It is important to know in which category does your business fall in.
Business to business (B2B)-
As the name itself suggests that it is a module in which one business sells its products or services to other business, they can mainly be a wholesaler, service provider or a manufacturer.
Business to Consumer (B2C)-
The business that interact with the general public to sell their products without any third party getting involved is a Business to consumer (B2C) Ecommerce module. Whether its Amazon, Myntra, Macy's or Target as and when we hit that checkout button we complete our transaction with a B2C company.
Know your audience:
One merit about ecommerce business is you already have an idea about your onlookers as you are a part of it. But it would be more beneficial for your business if you do a research regarding the potential customers, their preferences, age group, income range, which are your competing websites they are purchasing from? All these research methodologies will indeed help you build a stronger base for your company to hold on to your regular customer and get a hold on the new ones.
Seek an innovative business name:
You shouldn't keep a name that is too similar to your competitor's business name a distinctive name for business will make you stand out of the crowd and bestow your own speciality.
Make it Concise:  A succinct name is the best option for an ecommerce business. Do you recall any name of E-trading business company with more than one word? Hardly any right. Short and precise words are the best combination to recognise the name for instance Google, Apple, Walmart and many more.
Be original: A tedious or monotonous name can diminish the value of the company although its products are of A1 quality.
And let's not forget about the snag domain name, with a unique domain name your company can find a distinctive URL which is available to be used as a unique domain for your company. You many find the same on .biz, .shop, .solutions, or .online, among other domain names.
Buy a domain name:
Now that you have found out the business name and a unique available URL, you have to get the domain name registered. Purchasing the domain name in time is mandatory so that you don't have to worry about that in future.
 Determine your branding:
Brands like Adidas, Nike, Starbucks and Apple have entrenched their consumers so deeply with their remarkable logos, color palette, patents and a distinct advertisement creating a tighter connection with their consumers.
Another aspect is to bind you consumers by telling them a story of who you are, they should know why your ecommerce website exists and who are the people working behind it. Most of the audience hesitate to enter a credit card number in an anonymous website. So, it is essential to personalize your brand to build a trust. The further steps includes planning a content strategy, SEO, determine product category, detail about the product and last but not the least product descriptions. To have the effective website development process for your business, you can contact the website development company named Dng web developer. You can find solutions and notions from the expertise providing the best results.