Mobile marketing is the chief strategy to surge your ecommerce business. people do prefer to now visit the website and get to know about the firm instead of visiting in person. Furthermore, the mobile application of your ecommerce firm could attract more number of consumers by providing relevant information to people. Business firms are able to build up their own mobile application and for this they can contact mobile application development company to have an informative and attractive application. The best is the mobile marketing strategy the more consumers can be attained by your firm. This makes an opportunity to make your firm successful.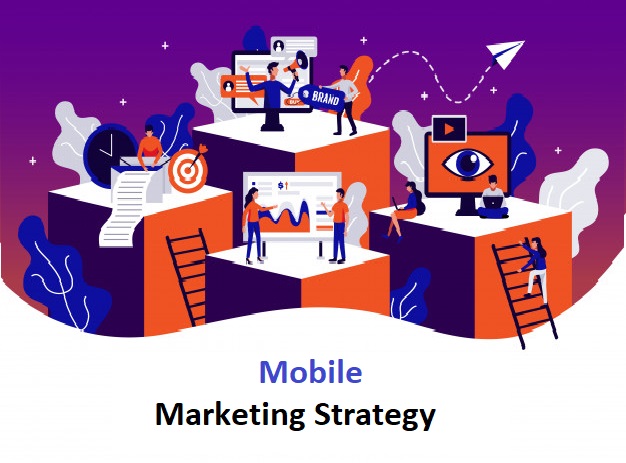 Below are some of the steps to build up an effective mobile marketing strategy.
Build up the mobile strategy by including personal aspects:
The personal aspects here do not point out to the personal life but it includes all the basic personal information about the members going through the website. Initially, first of all it is significant to define out the audience you want to grab out. Such details include the members gender, job, education, goals, hobbies and much more. You can also include the persona by conducting analysis such as which devices do people prefer, how much time does the member usually spends on mobile devices. Also, surveys can help you out to get the information for mobile buyer's persona. Being an ecommerce firm, you can acquire all kind of insights of your current consumers. With the help of the persona it will become easier to focus your mobile marketing strategy.
Affix the goals for successful marketing:
After fixing up the mobile marketing strategy, it is required to analyze till what extent is strategy successful. Many of the firms fail to set out the goals prior to implementing afresh strategy. By analyzing you can point out the new strategies which can benefit your business. by this you can be clear about your objectives of ecommerce business. these clearance of objectives can make you clear if any problems are being faced by the firm.  
Search out mobile marketing options:
Before planning out the strategy you know the objectives to achieve out. This makes you to explore and search out more options of mobile marketing to implement. It is clear that not all the strategies will go best to the marketing of your firm. Now you have to have a look at the available options of which could suit out the best to target out the audience.
Optimize your strategy and test it:
While affixing the strategy, know your targeted audience and have clear goals which gives you chances to have success. To have an approved marketing strategy, it is necessary to have a testing after making the mobile marketing strategy. The main goal is to make your ecommerce website mobile friendly. The chief feature of mobile marketing is that you can connect to the consumers easily by various routes be it calls, mails, applications and much more. Your mobile marketing strategy could provide a surge in your business firm. If you want to build up a mobile application, you can contact Dng web developers in Ahmedabad India. Our team of expert could provide you the best services by fulfilling your aspirations.