To start an e-commerce business is a complicated task. It always requires setting up the goals, clear out the aims and reach towards the target. Online business is actually the latest trend ongoing in the market and adopted by many businesses. people highly prefer to conduct online shopping as a result it is much way easier than to go in person. The online business conducted by people transmitting goods and services to people have created the demand of e-commerce website development which maintains the communication with consumers. Also, the websites are the only way to convey relevant information to people. It is required for the business to grab the targeted audience and so to specify the aims is important before starting e commerce business.
Many website development company due offer the services of best website development for e commerce business as a result this business is highly demanded. Precisely, there are simple steps to be followed in order to develop e commerce website. There is difference between the traditional and startup of online business but the clearance of the procedure can lead out the best results to make your e business successful.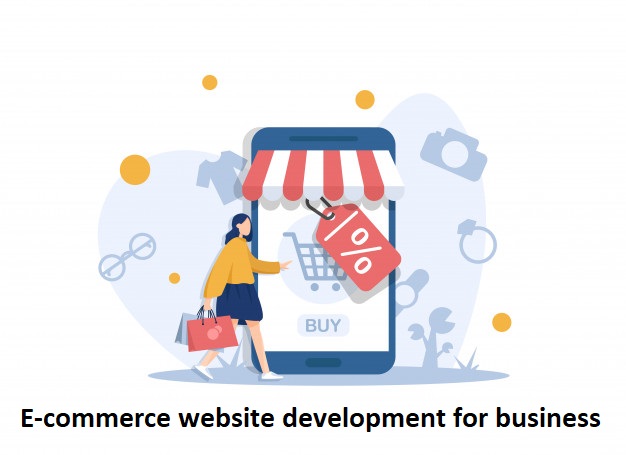 Stage 1- conduct the research before starting the business:
The initial stage to get to know how to start up the business is conducting the research. This research would help in to make decisions as per the choice and taste of people and in which e commerce business you should get in. also, on the other hand you can get to know what your business is going to offer you. How and when can your products be sourced out. The ideas attained from research can helps to create your business plan in an appropriate manner. Most importantly, the growth to attain in this business also makes sense to beat the competitors in the market. This would not only make you leading but also make your business popular at a greater extent.
Stage 2- give out your business name and plan the structure:
Once your plan is being created, the further step is to choose out the name. similar to other business, you would choose a unique name which indicates what your business actually does. Also, you have to keep in mind such name to select which is not claimed by others. If your domain mane is already used, you can choose out different name. after being selecting a name, it is required to develop business structure. Every entity such as sole proprietorship, partnership has drawbacks and thus choose out the best option for business.
Stage 3- employer identification number:
It is important to apply for employer identification number for your e commerce business. This nine digit number would be helpful for finances. This application can be conducted online for EIN
Stage 4 – attain permissions and licenses for business:
After being applied for EIN it is required to attain out the permissions to conduct the business legally in your state. be it any type of business you have to register for the same accordingly to the government. As per your business you also need to register out the location of business and operating license as well. For e-commerce business websites, it is not required to attain much licenses but you need to know the demand or requirements for your area.
Stage 5- select appropriate e commerce platform and build up your website:
After completion of the legal procedures, it is required to start up your legal business. In this step you can start building up your website ad online store. This ecommerce website developed would be the actual identity of business. this website would be the one which consumers would watch out first before conducting purchases. After deciding out the name you should choose out the e commerce platform significantly. To build up various online stores you can choose out platforms such as shopify, magneto, woocommerce, squarespace, and much more.
Stage 6- list out the products you offer:
After choosing out the platform and starting up your website you need to attain out the products being offered by you. You have to make out clear whether you are building the products and selling or purchasing it from distributor and selling further. It is required to describe and list services. You have to make sure to list out the inventory on your online store focusing on SEO, consumer experience, and much more.
Stage 7- conduct marketing of your ecommerce business:
To conduct the marketing for e commerce business. after creating online presence of your business, it is necessary to do the marketing. There are many marketing strategies which can be implemented in order to surge out your business. you will have to implement out the marketing tactics in order to attain the returns. Above are some of the steps clearing out to start the online business. if you want to develop website for e-commerce business, you can contact dng web developer in Ahmedabad. Out team of experts would give out the best results for website development of ecommerce business.